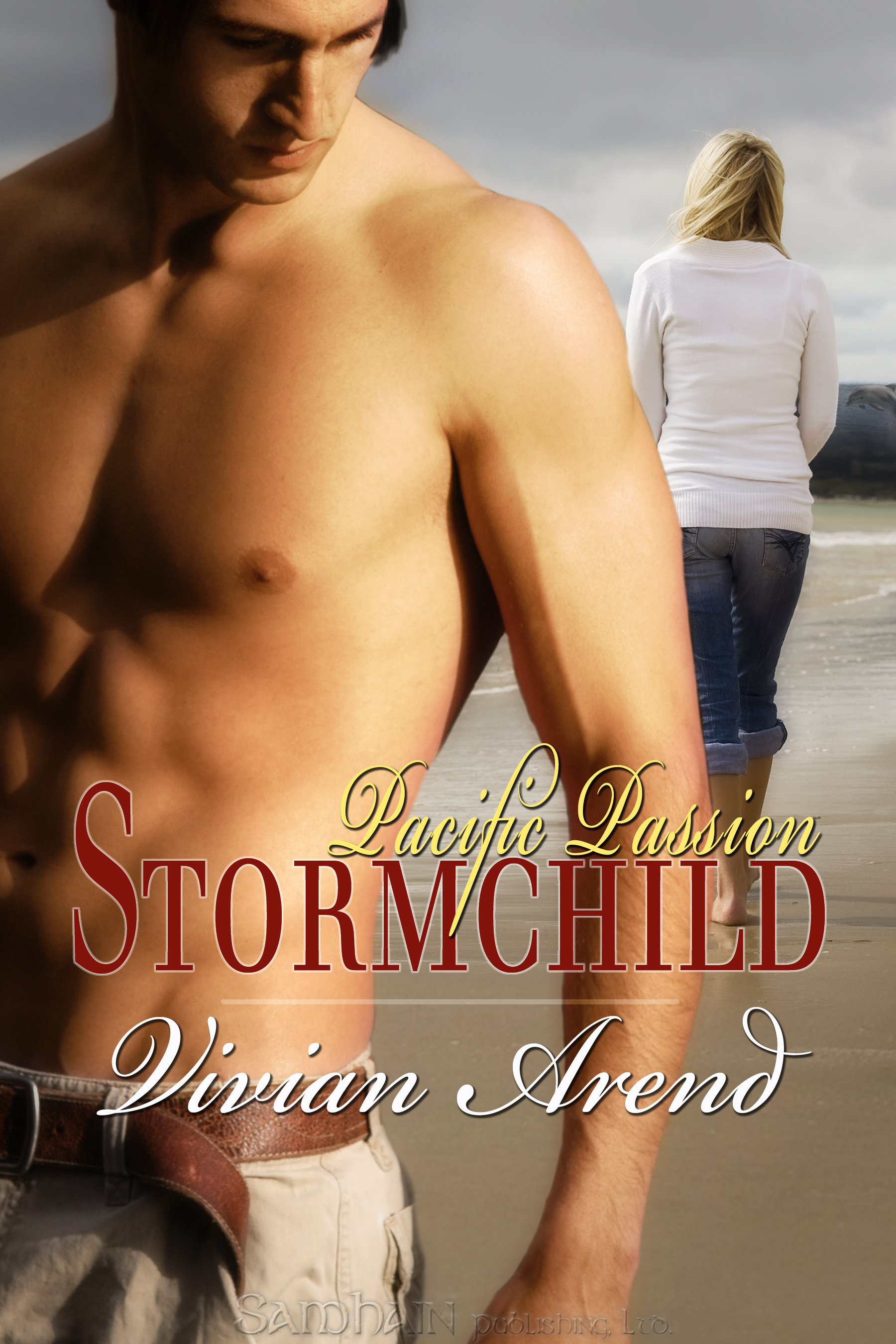 As the new traveling doctor for the Pacific Inside Passage settlements, Matthew Jentry balances dual roles for his water-shifter people—caring for their health as a human-trained physician, and for their spiritual needs as a shaman.
Distractions of the female kind are not on his agenda, but his magical bloodline makes him a target for every marriage-minded woman within range. There's something about the mysterious Laurin Marshall, though, that he finds far too enticing. It's just as well that it's time for him to move on.
Laurin thought she had perfected her guise as a mild-mannered teacher, but the sexual fireworks she and Matt touch off are threatening to blow her cover out of the water. Luckily it's time for her to catch the boat to her next assignment.
When she discovers she'll be sailing with Matt, she realizes there's only one thing more dangerous than their unforgettable one-night stand—being trapped with him on a boat that gives "riding out the storm" a whole new meaning . . .
Warning: Contains strong sexual currents and powerful waves of desire that break down inhibitions. Recommended only for those able to navigate through extremely steamy situations, on land and at sea
Pacific Passion Series:
Stormchild
Stormy Seduction
Silent Storm
Visit
Vivian Arend's website
for more information
Review:
As a doctor and a shamen Matt travels around the various settlements of The People of the Sea offering both physical and spiritual healing where it is needed. He is sick of having women throw themselves at him in the hope of conceiving a child with his powers and although he longs for a family he is determined to remain celebate until the right woman comes along. Everything changes when he first sees Laurin though and he is immediately drawn to the mysterious stranger. Laurin is a travelling teacher who has a secret that she is determined to keep at any cost and keeps herself to herself as much as possible but she can't resist Matt. Luckily for her she knows that she is leaving the following morning and despite the passionate night they have shared she is relieved to be able to make her escape before he can find out too much about her. Little does she know that Matt is the person who will be escorting her to her next teaching position and when their boat is caught in a storm they are in for another steamy encounter.
I love
Vivian Arend's
Granite Lake Wolves series so jumped at the chance of reading
Stormchild
and I wasn't disappointed. As a novella the story is short but it is incredibly steamy and Matt may just have wormed his way into my heart. I would have liked more information about the different types of shapeshifters but as this is the first story in a trilogy about Matt and Laurin I'm confident that we will find out more as the series progresses. I'm intrigued by the different types of water shifters and am also curious to see what happens when Laurin's family discover where she has been hiding.
Stormchild
is a great hot & steamy erotic short and I'll be reading the next 2 books immediately. If you're looking for something quick that can be fitted in when you don't have much reading time this will be perfect but I'll warn you now you might want to buy the next book (
Stormy Seduction
) at the same time as you'll be left wanting more! I'm looking forward to spending more time with Matt & Laurin and it will be interesting to see what happens now Laurin's secret has been revealed!
Source:
Received free from the author in exchange for an honest review
Other reviews of this book:
If you have reviewed this book on your blog please leave a link to your review in the comments & I'll add the link here.